Our Staff
Our dedicated and supportive staff are here to guide you through this difficult journey. We take pride in doing our absolute best to ensure your needs are met. We are here for you.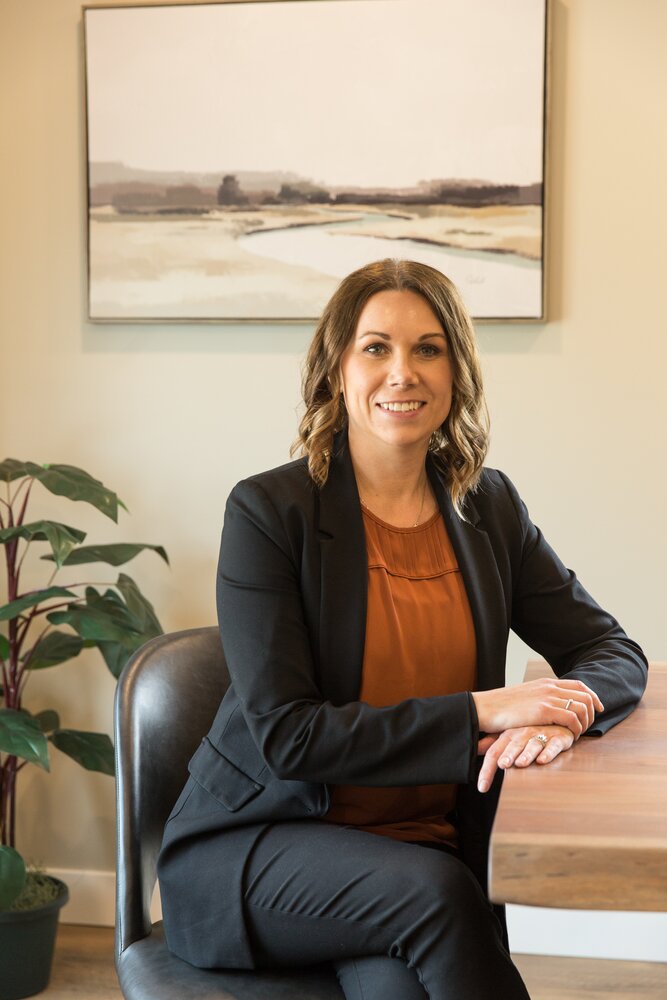 Kaylie Hamre
Funeral Director & Embalmer
Kaylie is the fourth generation of the Hamre family to become a licensed funeral director and has been assisting the community now for 15 years. She is devoted to the families she serves and takes great pride in creating unique and meaningful services.
Kaylie was born and raised in Fort St. John and is proud to raise her two children within the Peace Country. When not at the office you will find Kaylie in the mountains camping or fishing, up the river, or anywhere in the backcountry soaking up the tranquility of the great outdoors.
Ric Hamre
Funeral Director & Embalmer
Ric is married and has lived in Fort St. John since 1979. He has 6 children that also reside in the area. He has been a licensed funeral director and embalmer for over 30 years, and Ric has been the owner of Hamre's Funeral Chapel since 1986. "As a third-generation funeral professional, it's clear that this is the work I was intended to do. And Fort St. John is the perfect place to follow my calling. My wife Darlene and I thoroughly enjoy being part of this community and caring for the families who live here brings me great pleasure." Ric is the first and, at present, the only owner of a funeral home in Fort St. John who both works and resides here. "I wouldn't have it any other way."
His dedication to the profession shows in his commitment to various organizations over the years. Currently, he is a representative on the Funeral Service Association of British Columbia Board of Directors and is Past President of the Funeral Service Association of Canada. Ric also finds time to devote to the community through his role in the P.A.R.T.Y program, with his daughter Kaylie, and his wife.
"The greatest incidence of serious injury and death is the 15 to 24-year-old age group, and it is always heartbreaking when we have reason to care for a young person who chose to engage in dangerous behaviour such as speeding, drinking and driving, or not wearing a seatbelt. It's our goal to prevent such pain for families – and such losses to the community. Our young people are our future, and we all need to protect them."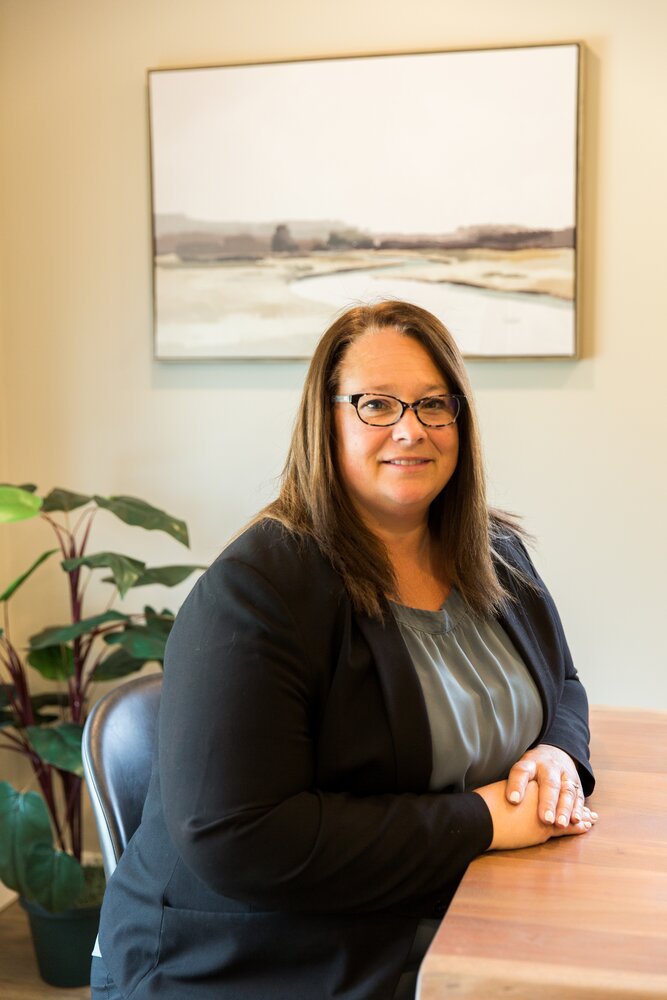 Sandy Neustaeter
Funeral Director & Embalmer
Sandy was born and raised in Winnipeg, Manitoba. She worked in a care home for 5 years caring for those in the end stages of life and felt great reward from being able to provide that care. Sandy met and married her best friend, Chad in Bible College and together they had 4 spirited children; Mikayla, Ashton, Mackenzie, and Abbey. In 2017 they welcomed their grandson, Joshua.
Sandy was a stay-at-home mom, while Chad pastored in churches. Once the children were older, Sandy was able to move into a position at Hamre's, which evolved into fulfilling a lifelong desire to become a funeral director and embalmer. Sandy proudly graduated from the Canadian College of Funeral Services in 2020. She deeply loves being able to help families, is honored to care for families during one of the most difficult times in their life, and takes great pride in her work.
Sandy has a strong commitment to her family and when she has free time, you will find her at rodeos cheering on her daughter or building their little farm together with her family. Her heart is happy when spending time with her cows.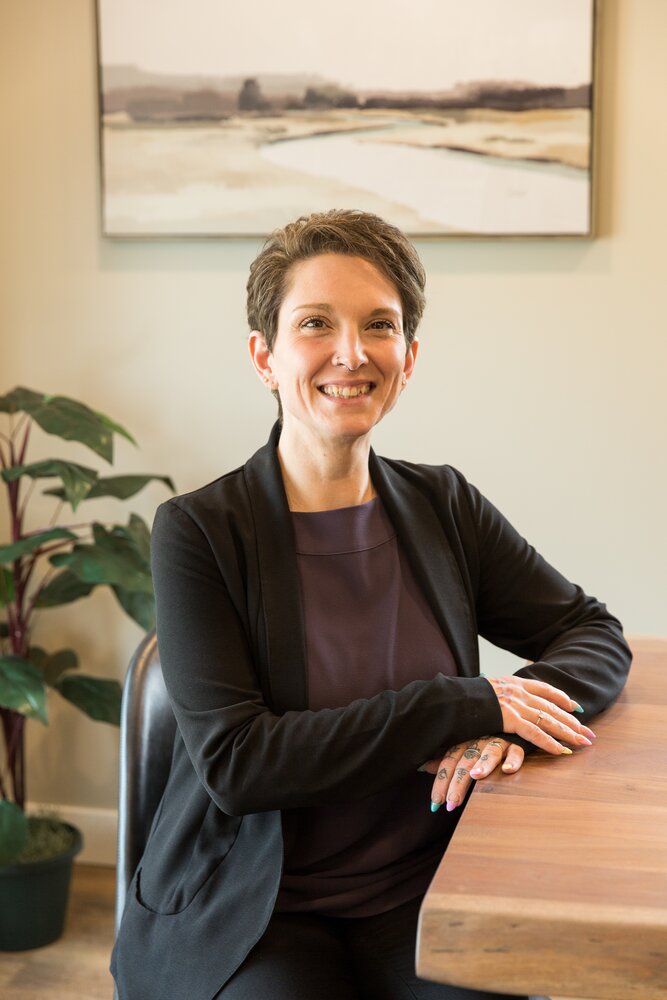 Mandy McDowell
Funeral Director & Embalmer Apprentice
Mandy is no stranger to the beauty of the Peace Region. She was born and raised in Fort St. John and now lives in the community of Taylor. Family is important to her and she loves spending time with her husband, three children, dogs, and cats. She also enjoys kayaking, hiking, and yoga.
Mandy grew up in the restaurant industry and spent 20 years as a server in her family's restaurant. She has also volunteered with the Taylor Fire Department and has had the privilege of being a surrogate mom to twins and a baby boy.
Mandy's heart for serving others is part of what makes her such a key member of the Hamre's family. She is apprenticing to become a licensed funeral director and embalmer and looks forward to continuing to serve her community for many years to come.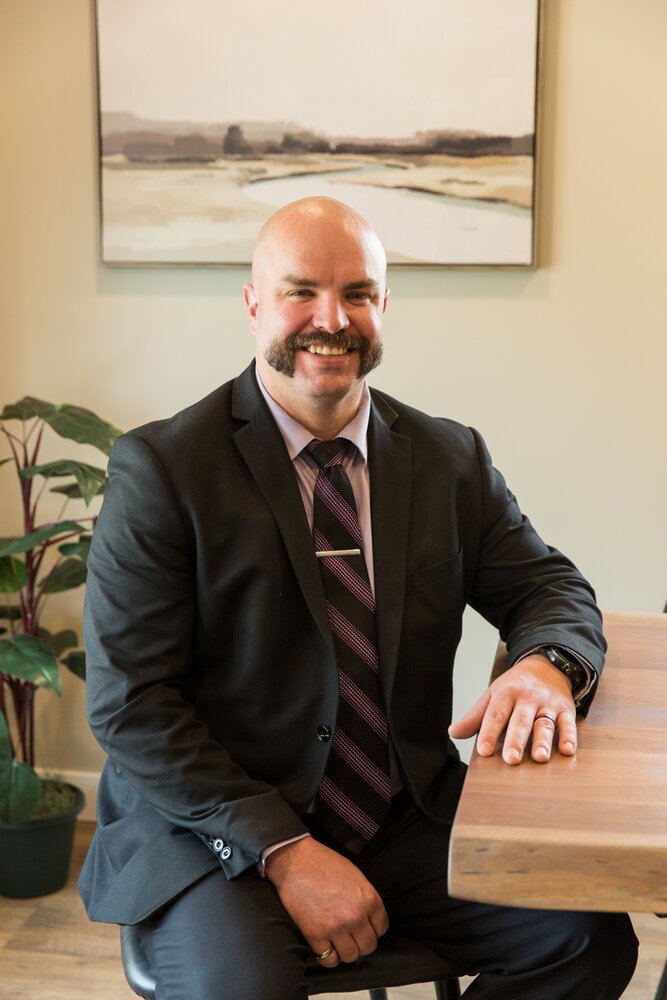 James Adams
Funeral Director & Embalmer Apprentice
James was born and raised in Terrace BC. He is the eldest of three boys. After graduation, James spent time living in Grande Prairie and Saskatoon working in the retail industry before returning to Terrace. In 2004, James started his career as an owner operator for Purolator courier in Kitimat. James spent the next 18 years working for Purolator in Kitimat, Terrace and eventually moving to Charlie Lake in 2010, where he spent the following 12 years serving the communities of Fort St John, Taylor, and Charlie Lake. In September 2022, James joined Hamre's Funeral Chapel. With his strong work ethic and dedication, he has become a fantastic addition to the Hamre's family.
James is married to his wife Olivia for 15 years, together they have 3 boys: Marcus, Weston, and Maverick. In his spare time, you can find James spending time with his family camping, coaching his boys in soccer and baseball, as well as in jiu-jitsu. He has served the community of Charlie Lake as a firefighter since moving to Charlie Lake in 2010. He quickly rose through the ranks and has been in a leadership role since 2012 when he was promoted to captain.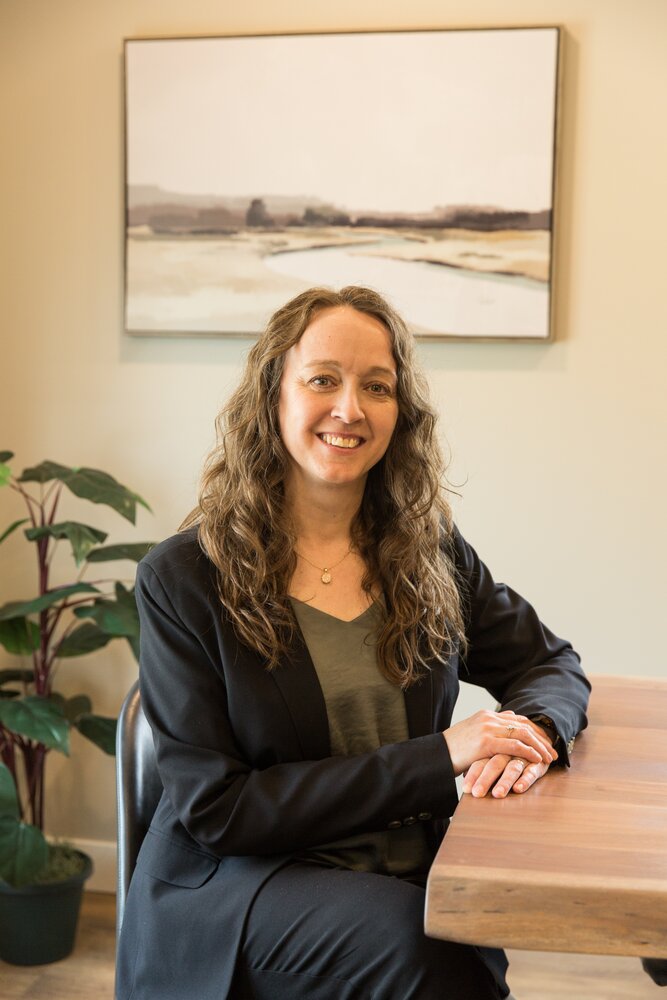 Rhonda Easton
Office Administration
Rhonda was born in South Korea and raised in California. Her family has been involved in ministry for her whole life in one form or another, whether on the mission field, camp work, or in church ministry. She met her husband at Bible College in Iowa and has called Canada home ever since.
Rhonda was blessed to be a stay-at-home mom, spending much of her time homeschooling their children. She is passionate about her family, serving at church, and people in general. In her spare time, she enjoys woodworking, crocheting, hanging out with her family, and feeding people.
Since 2020, Rhonda has enjoyed serving families at Hamre's as they walk through one of the most difficult times of their lives. Her care and compassion are shown in her ability to assist families, and she is such an integral part of the Hamre's family.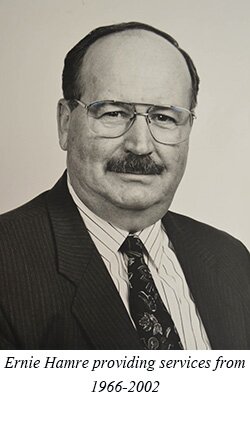 Ernie Hamre
In Loving Memory
Ernie was the original owner of the funeral home when it was called Reynar's Funeral Home. He was father to Ric and Grandfather to Kaylie
The son of a farmer and funeral director/embalmer from Minot, ND, Ernie was born in Provost, AB. One of his first jobs was selling cemetery plots for Chapel Lawn and Glen Eden Cemeteries in Winnipeg, MB. He would later apprentice and receive his funeral director and embalmers license in 1963.
After a few years of service, Ernie and co-worker Harry Tymofichuk purchased a funeral home in Lloydminster on the AB/SK border. Selling the firm they next purchased Reynars Funeral Home in Dawson Creek, BC in 1966. Due to health concerns, Harry sold his part of the firm and Ernie remained the sole owner until his retirement in 2002.
Ernie assisted families in their time of need for over 50 years. Even after he retired, he would still come in to help when it was needed. He was taken from us suddenly on July 4, 2017, in Dawson Creek, BC at the age of 80 years. He left a legacy of caring for his family and the families of Fort St. John.